Next ATM at the Oktoberfest? Let GoogleMaps navigate you to the nearest ATM.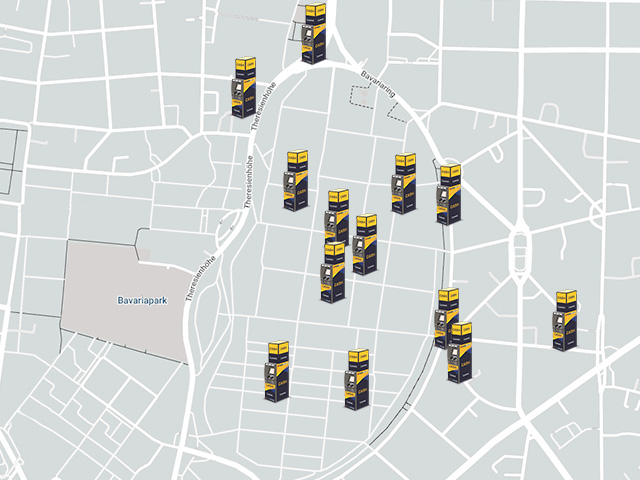 The Munich Oktoberfest has begun and welcomes visitors from all over the world. Our Euronet ATMs are available right on the Theresienwiese so that you can enjoy the rides, beer tents, stands and delicacies to the full without having to spend time looking for an ATM.
Withdraw cash quickly and easily from our Euronet ATMs, which offer you:
customer menus in different languages
and
all common national and international cards accepted.
And in case you need assistance at our ATMs, our English- and German-speaking employees are available to help you 7 days a week.
Do you need support?
Call us
Phone: +49 800 724 57 76
Monday – Friday: 7am – 11pm
Saturday, Sunday & Public holidays: 10am – 8pm
We wish you a nice and peaceful Wiesn.
About us
Euronet has been operating ATMs for over 25 years. We are a wholly owned subsidiary of Euronet Worldwide Inc. We operate more than 47,000 ATMs worldwide and are one of the leading ATM operators. Our ATMs enjoy a high level of national and international recognition and trust due to our multi-level security concept, and are regularly checked and refilled. As a result of continuous maintenance and servicing, our ATMs have very high availability (a minimum of technical disruptions) and reliably supply you with cash when and where you need it.